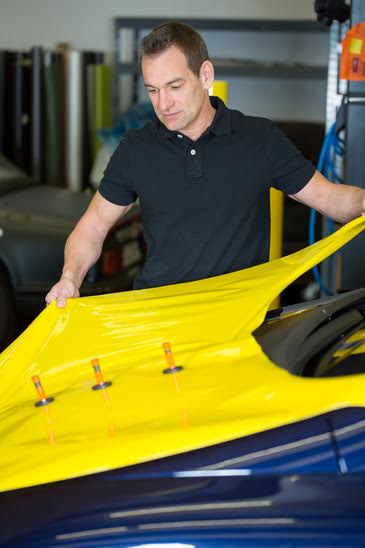 Transforming your truck into a rolling billboard is a powerful way to advertise and enhance your brand presence. The truck will display your brand message everywhere whether on the road or parked 24/7.We create the most dynamic advertising using high quality printed vinyl graphics applied on trucks. The vinyl adhesive graphics are meticulously applied on your truck exterior turning it into a mobile billboard.The vinyl wraps are added UV protection to make them last.
High quality vinyl and laminate provide utility trucks with the finest design finish. Our expert installers will skillfully wrap the body of the truck using only the best quality vinyl sheets. You can engage with our design team on the best way to create the most attention grabbing promotional graphics and company image. We work with our clients to turn their ideas into vinyl graphic designs that will fit their trucks. Our talented design team will develop a stunning design for your truck wrap even if you lack the ideas on how to best promote your company image.Vinyl liveries, graphics and wrapping are much more cost effective compared to sign writing or re-spraying and offer a professional look which is great for marketing your business brand effectively. It allows you flexibility to blend graphics, texts plus decals to create a totally custom finish on your truck.The fantastic thing about vinyl vehicle wraps is that they are temporary can be easily removed for easy upgrading compared to expensive paint jobs. If you want to change the design or promotional message our high quality vinyl wraps can be easily replaced. It is this flexibility that makes truck wrapping a cost effective and powerful alternative to sign writing.Wrapping your truck using vinyl wraps also protects the body from abrasion and stone chips. The vinyl wrap preserves the vehicle paintwork which is great especially if the vehicles have been leased or at the time of resale.
The original body paintwork will always look as good as new with our professionally installed vinyl truck wraps.Our advanced vehicle wrapping facility in Phoenix is large enough to accommodate the largest trucks. It is the ideal environment for vehicle wrapping, it is dust free with automatic temperature control to ensure every vehicle wrap is seamless. Many business rely on trucks for deliveries and other operations. Trucks are tough and highly functional for both small enterprises and large corporations. We have wrapped all kinds of trucks from large trucks to pickup trucks. If your business relies on trucks, then take advantage of the advertising opportunity and wrap with some attention grabbing vinyl wrap graphics. Promote your business wherever your trucks go and reach out to new potential clients along the road. Talk to our experts today and find out how your trucks can promote your business using vinyl wraps.