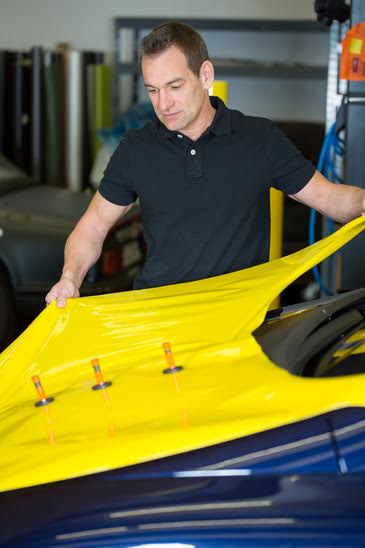 Commercial vehicle wraps provide an effective way to advertise your business by applying vinyl wraps on service vehicles, trucks, vans, cars etc. Vehicles wrapped in vinyl printed graphics promote a business 24/7 whether they are parked or moving. The vehicle wrap will have your business logo or a call to action that will be visible to potential clients every day extending your footprint. We understand the impact of advertising and how commercial vehicle wrapping can help you communicate to your target audience. A commercial vehicle wrap actually protects the factory paint job of the vehicle.
Our in house design team will create a suitable full or partial vehicle wrap incorporating your company colors, graphics, logo, website, contact info, call to actions etc. Commercial vehicle wraps are much more affordable compared to mainstream advertising such as TV and other media. A properly designed commercial vehicle wrap is unforgettable and will make thousands of impressions every day much better than a billboard. You will be amazed how many calls you get each time your vehicles drive by.Whether you need a commercial vehicle wrap to market your business or an event our design team will blend the perfect graphics and colors that will communicate the message to your target audience. All this including the printing is done right here are our facility in Phoenix. Since we only use the highest quality vinyl wrap from top brands such as 3M and Avery, we guarantee that the graphics, colors and special effects will be sharp and dazzling to catch the attention of potential clients. Our skilled and experienced installers will professionally wrap your commercial vehicles giving it the proper market appeal.
The vinyl wrap will be applied seamlessly to last and properly display the ad message. A commercial vehicle wrap which is much cheaper than a billboard, TV or print advertisement will be able to reach a much wider audience in the coming years.Therefore if you are looking to raise your brand awareness, advertise your business or promote a specific offer then you should consider commercial vehicle wrapping for your car, van or fleet. We have provided expert vehicle wrapping service for renowned brands. We can handle from single cars, trucks,vans to commercial fleets. Each project is handled by our professionals from design to installation.The exterior of your commercial fleet offers a valuable advertising platform since vehicles are mobile and several potential clients are likely to encounter the ads each day. As a mobile billboard your van or trucks are an economical way to market your business and reach thousands of customers effectively.Our vinyl vehicle wraps are the best quality and will look vibrant for over 5 years allowing your brand message to spread in all the areas your commercial vehicle operates reaching thousands each day.With a commercial vehicle wrap installed, the original paint work of your vehicle is well protected.Anytime you decide to remove the vinyl wrap you will find the paint job looking as good as new without any chipping or abrasions.So get in touch with us here in Phoenix and we will wrap your commercial fleet of service vans, delivery trucks, taxis etc. with a captivating business logo, graphics and promotional message.